The government provides funding through Home Care Packages to support you to remain living comfortably in your home for as long as possible. Here's how you can apply.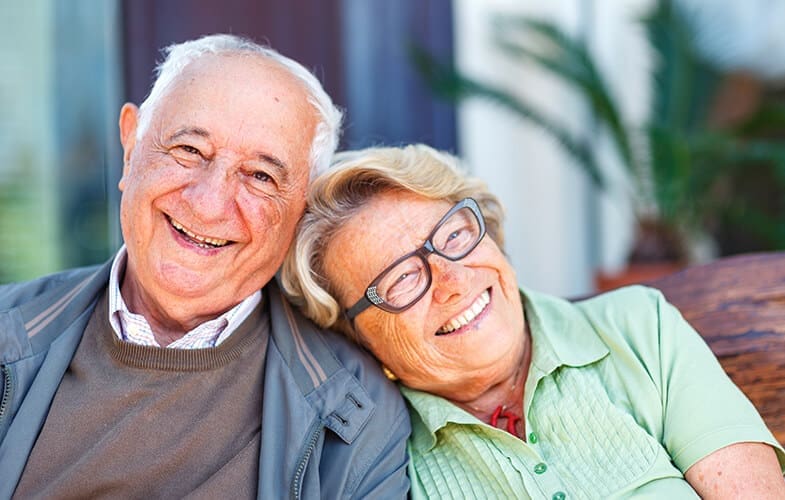 If you've decided to apply for a Home Care Package, you've made a wise choice! Home Care Packages can provide you with a lot of care and support so that you can stay living in your own home.
A Home Care Package is a financial package provided by the federal government. They are designed to make it easier to remain safely at home without having to do it all yourself or rely on family members and friends for principal caring.
To begin the process, you must register with the government body responsible for managing the packages, My Aged Care.
It can take more than 12 months to receive your funding, so it's best to start the process as early as you can.
Who can apply for a Home Care Package?
If you are over 65 years of age, an Australian resident, and require some help at home, you can apply to be assessed for a Home Care Package.
If you are an Aboriginal or Torres Strait Islander person, you can apply for a Home Care Package from the age of 50.
Start the process early
Applying for a Home Care Package is easy but the process takes some time. Being assessed for a Home Care Package is the first step and usually happens quite quickly. However, once you have been assessed, it can take more than 12 months before your Home Care Package funds become available to you. So you need to start the process early. And remember, even while waiting for financial assistance, privately-funded care can be a good option.
Speak to a CareAbout expert to discuss your needs and personal circumstances. It's free and there is no obligation whatsoever.
4 steps to getting a Home Care Package
Follow these four steps to get your Home Care Package.
1. Register with My Aged Care
(⌛ 20 minutes)
You can call My Aged Care on 1800 200 422 or register online. If you're calling on behalf of someone make sure they are present so they can give consent for you to speak on their behalf.
You will be asked questions over the phone to help work out your needs and care arrangements. You will need the Medicare card of the person seeking the care.
Note: If after speaking to My Aged Care you haven't heard anything more after two weeks, call them back as you may have dropped off their system.
2. Get assessed
(

⌛

approximately three weeks)

My Aged Care will organise for you to have an assessment in your home to determine your needs. This is known as an ACAT Assessment (ACAS in Victoria). The assessment is free and can take over an hour. The person conducting the assessment will be a professional clinician.

With your consent they will assess your care needs and eligibility for services and work with you to develop a support plan which addresses your needs, goals and preferences. You will be asked questions about how you are coping at home including:
your general health and any medical concerns
what support you receive from family and friends
how mobile you are and whether you are able to do things like showering, dressing and preparing meals
what hobbies and interests you have and what's important to your lifestyle.
Tip: Don't be house proud and tell them you're doing fine. It's also a good idea to ask a friend or relative to be present and be honest about the support you need.
3. Receive your approval letter
(

⌛

approximately eight weeks)

After your home assessment, you will receive an approval letter from My Aged Care stating what Home Care Package subsidies you're entitled to. This letter confirms the level of subsidies you have been approved for. You will receive a referral code for your Home Care Package. Keep this safe! You'll need to give this code to your chosen provider when you receive your funding, so don't lose it! You are now in the National Queue and need to wait for your Package to be allocated to you.

Note: It can take 3-6 months or more to receive your funding, so it's best to start the process as early as you can.
4. Receive your allocation letter
(

⌛

approximately three – six months)

Hooray! You have reached the front of the queue.

The allocation letter is sent from My Aged Care when your funds have been released. They're now available for you to use, so it's time to choose a provider! Of course, you need to ensure that you receive the care that best meets your needs and budget. This is where CareAbout helps, by matching you and your needs with a quality provider. The service is free for you and comes with no obligations.

Note: You need to activate your Home Care Package within 56 days or it's allocated to someone else!
Not all care Home Care providers are the same
Remember, Home Care providers all charge different fees. Some care providers charge up to 50% of your government subsidies in fees. CareAbout can help you find a care provider to meet your needs and budget!