In-home respite care
Overnight home care can be very expensive, but may be a great option when your primary carer is unavailable or needs a night off. Many providers offer overnight care and most will charge a flat rate rather than an hourly rate – but this will vary depending on your provider.
There are a variety of options for overnight home care. If your needs are complex, you may require a carer to remain awake during the night to monitor you and actively provide support and care throughout the night. If your needs are less complex, the carer may be able to sleep overnight and just be there for you to wake up if you need them. There is also a combination of these, i.e. a 10 hour shift may comprise of 8 hours inactive (carer asleep) and 2 hours active (carer providing support services).
Can I use my Home Care Package to pay for overnight home care?
Yes! Your Home Care Package can be used to fund overnight home care. With a Home Care Package, you are in control and can choose the services you wish to receive, you can spend your funding on whatever you wish, as long as it goes towards services that will keep you living safely in your own home.
What does overnight care consist of?
Overnight care can include the following support services:
Being woken and assisted with taking medication
Assistance going to the toilet
Help with positioning and/or turning in bed
Hydration
Personal care such as showering or continence support
Temperature control
Emotional support and reassurance
General supervision and peace of mind
How much does an overnight carer cost?
The rates for overnight home care will depend on your provider, as different providers charge different rates and fees. The cost will also depend on whether you require a carer to remain awake all night, or if they are able to sleep during their shift.
Some providers have a set fee for overnight care, and others may charge by the hour. It is best to check with your provider to determine their fee amount and structure for overnight care. Additional costs might be incurred if complex issues arise during the night, or if the number of hours awake is more than initially anticipated.
What will an overnight carer need?
An overnight carer will require a bed and access to a bathroom. Generally, overnight carers will bring their own linen with them, so you won't need to worry about making the bed for them! Make sure you check this with your provider first.
How can CareAbout help with Overnight Home Care?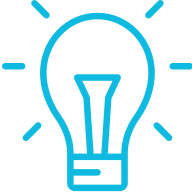 Explain the Care System
Our team will clearly explain how different Government subsidies work and how to access the support you need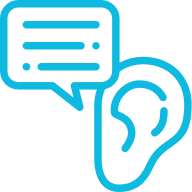 Understand your needs
We'll take the time to understand what your health, lifestyle and cultural preferences are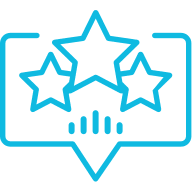 Quality Home Care Providers
The providers we recommend have been carefully evaluated and selected so that you know the choice you make is one you can trust
Questions?
If you have any questions about overnight Home Care, or Home Care in general, call CareAbout on 1300 036 028 to speak with one of our Care Advisers.