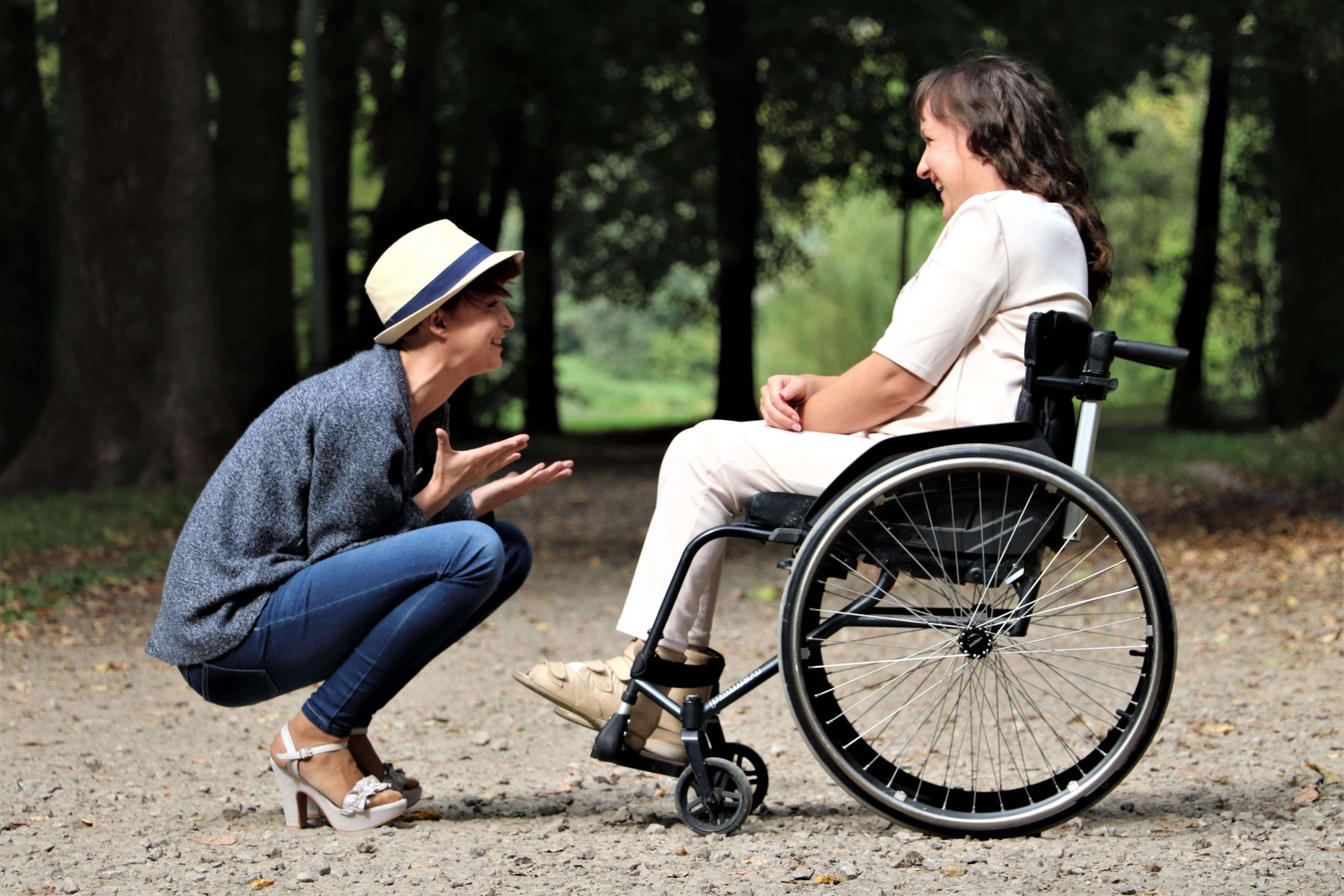 In Australia, today, around 12,000 people are living with spinal injury and, each year, up to 400 new cases are recorded.
Quadriplegia, the partial or complete paralysis of the upper and lower portion of the body, including legs, trunk, arms and hands, is the most debilitating. Not only does the injury may result in the loss of limb function and sensation, there are many other areas of the body affected, including the airways, bladder and bowel.
In years gone by, most people with an acquired spinal cord injury were forced to live in care facilities, with little hope of returning home to the life they once enjoyed.
Fortunately, medical and community attitudes have changed considerably and there is now much more support available, allowing people to return home and lead fulfilling, independent lives.
Supporting Your Care At Home
The National Disability Insurance Scheme (NDIS)
Suffering a spinal cord injury leading to quadriplegia is obviously life changing. It requires you to make significant physical, emotional and social adjustments. Carrying out daily tasks may become incredibly challenging, so having expert care and support at home is essential. However, this ongoing care comes at an enormous cost to the individual and their family.
If you are between 7 and 65, have Australian residency and have a permanent and significant disabilIty, such as spinal cord damage, you may be eligible to sign up for the National Disability Insurance Scheme. For those over the age of 65, you may be eligible to receive funding through My Aged Care.
The NDIS provides funding to you, based on your individual needs and will support what it considers is 'reasonable and necessary' in your particular circumstances.The primary purpose of this funding is to help you enjoy a reasonable quality of life and to maintain your independence, despite a disability. As well as practical daily support, such as personal care, house cleaning and shopping, the funding may pay for modifications to your home and car, enabling you to stay involved with your community. If your goal is to return to work, the funding may cover the costs of education and retraining, where necessary. It may even cover things such as peer support, education, health and well- being and technology to assist you in remaining independent.
As a participant under the NDIS, you can decide who provides the help and support you need to achieve your goals.
Home Care Package
If you are over the age of 65 and are not already a NDIS participant, you aren't able to apply for the NDIS and will instead need to apply for a Home Care Package. The Home Care Package Program is an initiative of the government (My Aged Care) that helps older Australians remain living safely in their own homes. Packages come in four different levels, each with a different amount of funding. Read more about Home Care Packages.
Choosing Your Care Provider
Once you've received your NDIS plan or your Home Care Package and understand what it contains, you need to choose a care provider best able to provide you with the support you need.
Ideally, the provider should have specially trained support workers on staff who have experience working with spinal cord injury clients and complex care needs. An appropriately qualified support worker can deliver the right medical, emotional and physical support needed by you, in the comfort and familiar surroundings of your own home. As the relationship between you and your support worker can be quite a personal one, you may have preferences with respect to gender and age and, if possible, choose someone with similar interests.
If you are someone who is living with and caring for a loved one with a spinal injury, it can be very stressful and overwhelming. Having a support worker come to the home to help out can minimise the burden of care and minimise the disruption to the rest of the household. It may also allow you to spend more quality time with your loved one and perhaps even return to work.
Finding Home Care providers
Finding the right provider is never easy. There are a huge number to choose from and comparing them all is impossible! CareAbout can help you to find a provider that's just right for you.