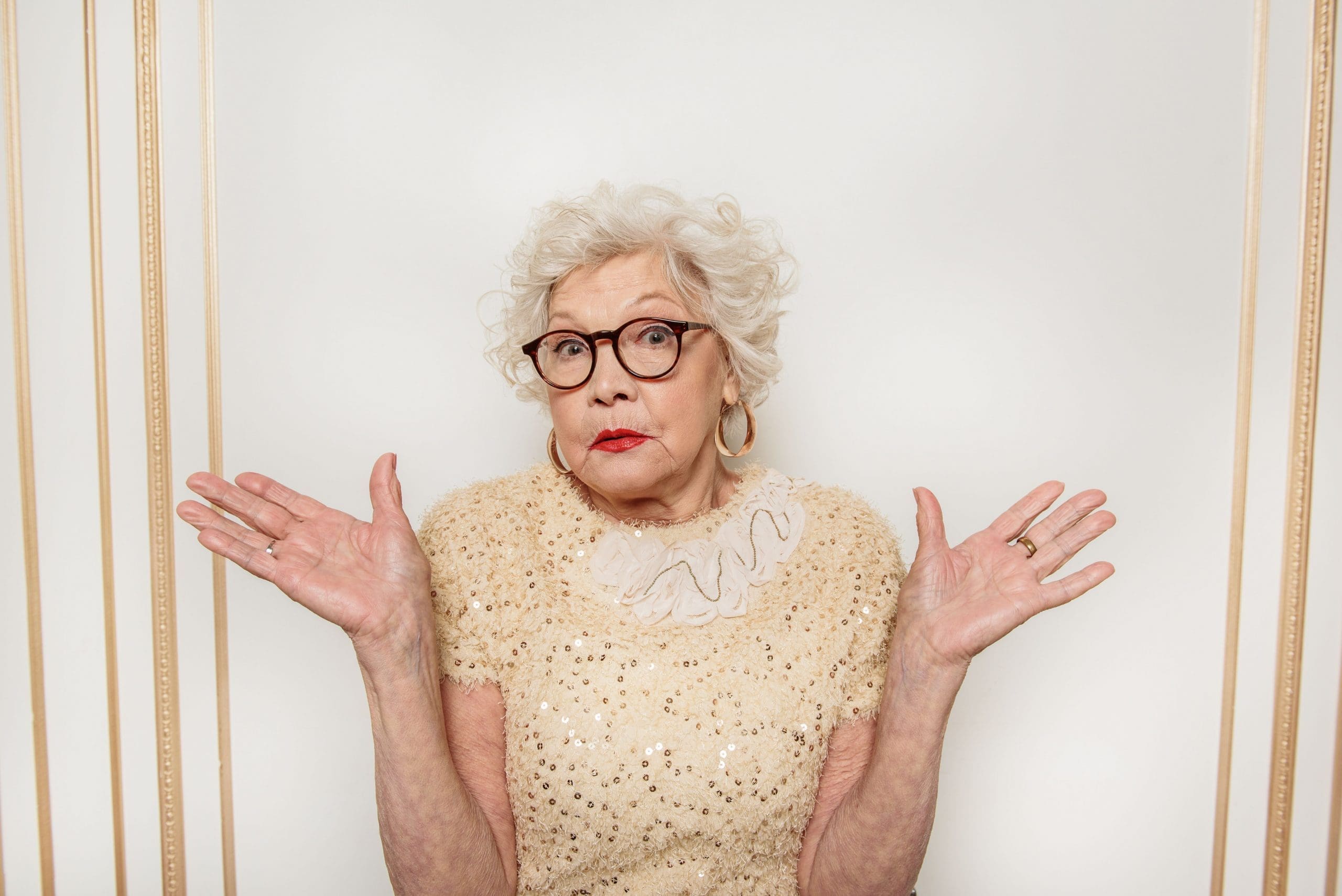 Choosing a Home Care provider can feel overwhelming – for a start there's more than 900 government approved providers! While there's a lot to consider in finding the right Home Care provider for your needs the first consideration is often around understanding the fees and whether higher fees equal better care.
Like most things, Home Care can be a matter of striking the right balance. If you choose the cheaper, "budget" providers, does this mean the quality of care suffers? If you choose the more expensive providers, does it mean you're likely to get better quality care, but less of it? The answer is it depends on your needs and preferences and how the provider can best meet these so you can get the support you need to remain living at home.
First, a quick recap on the Home Care Package amounts and the National median fees charged by Home Care providers.
Home Care Package amounts – how much are they?
The different Home Care Package levels equal an amount of funding from the government to subsidise your care and supports to help you remain living independently at home. The table below shows the funding provided by the government as of March 2023. These amounts are indexed each year and are published on the My Aged Care website.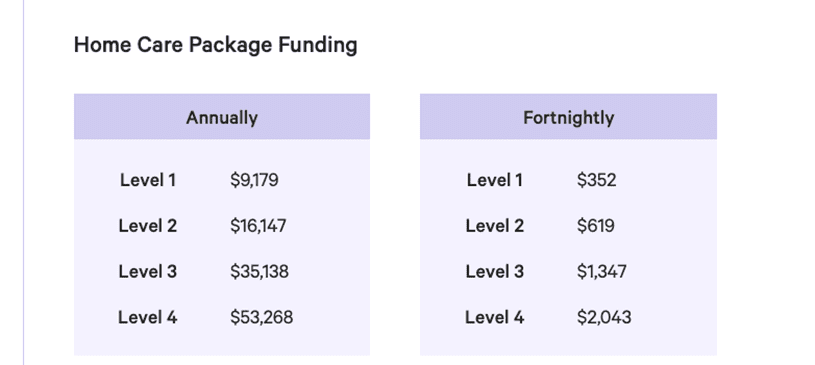 Home Care package fees – what's the National median fees?
Home Care providers charge fees to deliver services and supports and these fees are taken from the Level package you have been allocated. The fees are broken down into fees charged by the Home Care provider and fees set by the government.
So, let's look at the fees charged by the provider.
There are set recurring fees charged by the provider each month and fees for the services and supports you use. For most people all of these fees will come out of the Home Care Package – which means you are not out of pocket. The set recurring fees are capped by the government at 35% of the total Home Care Package – 15% for Package Management and 20% for Care Management. The National median combined fees for Home Care providers is 27% of the Home Care Package.
The following table shows you the approximate government funding for each level of Home Care Package provided by the Commonwealth government and the National median combined fees charged. The approximate hours of care this equates is based on a standard weekday rate for domestic assistance.

The rate of care is calculated based on standard care rates. If you require specialist services such as nursing or physiotherapy or if you require support over the weekend or out of standard hours, then this will cost more so will equal less hours.
Understanding what's important to you
The first step in choosing a Home Care provider is understanding what's important to you and what's essential to keep you living safely at home. This is when a personalised match based on your needs and preferences is important.
A provider who charges a higher Care Management rate means you should expect a much higher level of support, communication and personalisation on how your Home Care Package funds are distributed to support you.
It's not always the case though, so make sure you ask questions. Often, people will choose a provider with a stronger focus on Care Management if they have complex needs and require highly trained or specialised carers, such as dementia-care staff.
You should also expect a level of advocacy from these types of providers; they should have experienced and proactive Care Managers who monitor your health regularly, offering advice on any adjustments to your Care Plan, or additional supports and services they think would benefit you. If you're eligible for other government subsidies, they should also help you to apply for them.
A quality and proactive Care Manager will:
Understand your needs and build a Care Plan that addresses these
Match you with care workers who meet your personal preferences and ensure they are fully accredited for the services they deliver
Actively monitor your health and any changes that are reported
Ensure continuity of service if a care worker can not support you due to leave or illness
Suggest difference services in-line with your goals and needs.
Choosing the right provider for you
If you're choosing a provider yourself, it's important to understand how they operate and how they will look to meet your needs and preferences. Higher fees don't necessarily equal better care but it's important to have reasonable fees and the support and guidance that's right for you.
CareAbout guides hundreds of people through the process every month – that's what we do best. CareAbout can match you with a quality Home Care provider who can meet your needs and preferences and who has reasonable fees.