Having dementia, or caring for a loved one with dementia, means you have to start preparing for the future. Whilst there are a great deal of resources being put into medical research into dementia, currently there is no cure or way of stopping its progression. It's important to start planning and getting advice as early as possible so that the person with dementia can participate in all discussions and decision-making.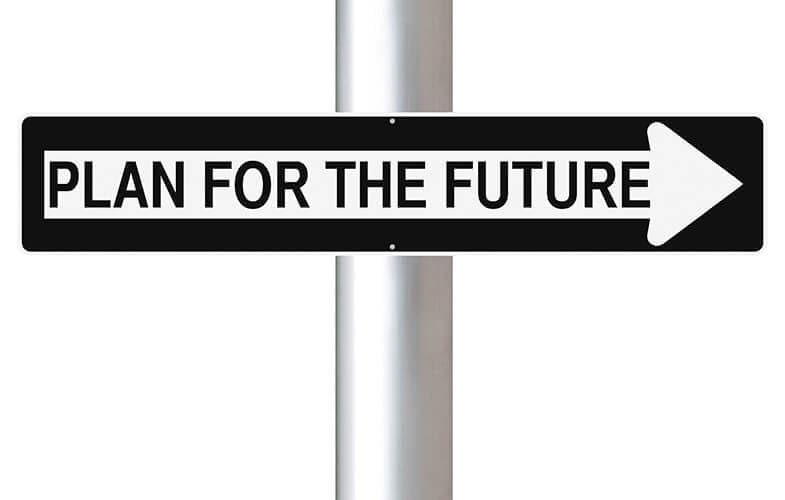 Gaining an enduring power of attorney
An enduring power of attorney is a legal document where an individual appoints another person, other people, or a specific organisation (called the 'attorney(s)') to make decisions on their behalf about personal, financial and medical decisions. Different enduring powers of attorney are applicable to each category, though one person (or organisation) can be responsible for all three.
These people should be ones that the person with dementia trusts, as they will eventually, literally, hold that person's future in their hands. In terms of an organisation, each state and territory have an organisation that can act in this capacity. They are:
What decisions can an attorney make?
Among the decisions that an attorney with enduring power for financial matters can make are those relating to:
day-to-day personal finances
payment of bills
management of property
tax affairs.
Among the decisions that an attorney with enduring power for personal matters can make are those relating to:
accommodation options
ongoing education and training
level of health care
when and where to take holidays.
An attorney with enduring power for medical matters can make any decisions around medical treatment, including whether or not to accept particular medical treatment.
What is a general power of attorney?
You may hear the term general power of attorney. The powers granted under this category are similar to those under enduring power of attorney but are for a limited time and can apply only while the person affected maintains their ability to make decisions. That's why enduring power of attorney is applicable in the case of dementia, it will continue when such capacity is no longer present.
How is enduring power of attorney granted?
The process of gaining enduring power of attorney can be different in each state and territory. However, it basically involves completing an enduring power of attorney form that meets the legal requirements set out in the legislation. It usually does not require formal registration of lodgement, through there are some exceptions, particularly relating to property and land.
Guardianship and administration requirements
All adults have the right to make their own decisions. However, if someone is unable to make a reasonable judgement because of a disability or condition, such as dementia, a state or territory-based court or official can appoint a guardian or administrator to make decisions for them.
A guardian is someone who makes lifestyle decisions on behalf of the person deemed unable to make such decisions for themselves. These decisions include where someone will reside and providing consent for health care services. The guardian can be a family member or friend.
An administrator oversees a person's property and financial issues.
The rules and processes around such appointments are different in each state and territory. To find out the exact requirements, access the website of state your jurisdiction.
Creating an advance care plan
An advance care plan is a legal document that outlines a person's wishes for their future health, financial and life choices should they be unable to make decisions for themselves. It is sometimes referred to as a living will. It only comes into effect when the person loses their capacity to make their own rational decisions. It does not replace a legal will.
An advance care plan should take into account the person's beliefs, values and preferences in life. It should lay out how that person would like to be cared for when they can no longer communicate their wishes. In effect, it keeps the person in control of their future, though when the time comes, they may not be aware of this. It also makes it easier for family and friends to make informed decisions on the person's behalf.
Each state and territory have specific documents required to create an advance care plan. You can find the documents for your jurisdiction at Advance Care Planning Australia.
Wills and general financial advice
Some documents, such as a will, are only legal if they are made while the person they relate to completely understands the contents and is not being coerced into signing them. A public trustee, a solicitor or a law society can provide advice and assistance to make a will.
In terms of general financial advice, it is recommended that people seek the advice of an accredited financial adviser or a solicitor to establish the arrangements they may need to be made.
Support and care
If you're looking for care and support for your loved one, it's important that you take time to consider all options. Home Care is one of those options. For many people with dementia, continuing to live in their own, familiar environment will be the best tonic for them. CareAbout can match you with a home care provider that specialises in dementia-care trained staff and meets your individual needs.
If you're considering an Aged Care Home, make sure you compare homes who provide specialist dementia care. CareAbout has a free online tool to compare the specialties of different Aged Care Homes and their fees and charges. Or speak to an aged care specialist at CareAbout on 1300 577 245