What Home Care services can I access?
If you are the happy owner of a Home Care Package, there are a range of incredible services you can now access!
So whether you are looking for some garden maintenance, meal preparation, help with showering, or just want someone to assist you with the crossword, your Home Care Package funds can be used in a variety of ways. The beauty of Consumer Directed Care is that you get to choose exactly what you want!
Below is a range of key Home Care services available to you.
Domestic assistance
Help around the house can have a huge impact on your ability to remain living independently in your home. Therefore, using your Home Care Package for assistance with things like laundry, making beds/changing linen and cleaning can free you up to focus on other things and feel confident knowing your home is safe, tidy and clean.
Gardening and house maintenance
Having some assistance with gardening; pruning hedges, cleaning out gutters, mowing lawns and general landscaping can be of great help and allows you to enjoy spending time outside in a tidy and hazard-free garden. Did you know that your Package funds can even be used for some of those small tricky tasks like getting up on a ladder to change lightbulbs or smoke alarm batteries?
Garden and house maintenance support includes:
mowing of lawns
pruning, clipping and weeding
mulching, feeding and watering plants
removal of green waste
connecting sprinkler systems
replacing tap washers, smoke alarm batteries
cleaning windows
Meals and shopping
It can make a world of difference to have a nice meal cooked for you. You can have assistance with meal preparation or have someone cook an entire meal the way you want using your very own recipe.
If you love cooking and don't want anyone else in your kitchen, you could instead get help with shopping and carrying your groceries.
You can get help with preparing shopping lists, transport to the supermarket, online or in-store purchases, meal preparation and nutrition advice. Care providers can also help you to prepare special dietary meals for health, religious or cultural reasons.
Social and recreational
Social support services can help you maintain an active social life. These support services can arrange to have someone visit you in your home and arrange outings in the community. These are vital to combat loneliness and feelings of isolation. Social support services can help you to find groups within the community who share your interests and can help you to develop a social circle.
Transport
If you find it difficult to get around and prefer not to drive, transport to maintain social and other activities is available to you. You can use your Home Care Package to arrange transport services to attend meetings (clubs), supermarket and other shopping trips, visiting family, hospital/GP visits, or to go to social or wellness activities.
*Note: your GP may also be able help you to receive 50% off taxis. Discuss this with them during your next visit.
Personal care
Everyday personal care is essential to maintain independence and living at home. Personal care services include bathing, showering, personal hygiene, dressing, toileting, hair styling/grooming, dental hygiene, mobility, transfer in and out of bed, assistance in using continence aids and appliances. These services are a great use of your Home Care Package funds and are essential if you find you can no longer perform any of these tasks on your own. You can speak to your provider about certain preferences, such as requesting a gender-specific carer, or one who speaks your first language.
In-home respite care
If you have a family member or a friend who cares for you regularly, your Home Care Package funds can be used for respite care, allowing your loved one to have a rest from caring duties. Carers can use respite care to attend their own appointments, or to rest and recuperate after illness or injury. In-home respite is flexible and can be for a few hours or for an extended period, including overnight care.
Home modifications
If you have problems with mobility, your Package can be used for changes to your home to ensure that you can stay in your home safely. Rails, ramps and other aids can be installed to assist you in moving about your home. This can also include garden modifications, such as installing sensor lights, sprinkler systems, paths, ramps and rails to allow you to enjoy your garden throughout the year.
Safety and security
Along with home and garden modifications to ensure safety, Home Care Package recipients may qualify for additional safety features under exceptional circumstances. For example, if your loved one has advanced dementia and is prone to wandering, security cameras may be approved for installation.
Devices such as personal alarms or help buttons may also be approved for purchase through your Home Care Package (but again, this depends on your circumstances).
Health and wellbeing
Maintaining fitness and strength has a huge impact on longevity and the ability to stay in your own home safely. As such, your Package can be used for personal training, meditation, yoga and other activities. It can also be used to access telehealth services: video conferencing and digital technology (including remote monitoring) to increase access to timely and appropriate care.
Equipment/devices/aids
To assist with daily living tasks devices and aids can be leased or owned outright. These include:
walking frames
showering aids
crutches
mechanical devices for lifting
bed rails
slide sheets
sheepskins
tri-pillows
pressure-relieving mattresses
We get asked a lot of questions about what can be included in a Home Care Package, have a read through some of the most common ones.
How can CareAbout help you with home care Services?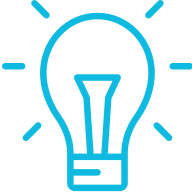 Explain the Care System Our team will clearly explain how different Government subsidies work and how to access the support you need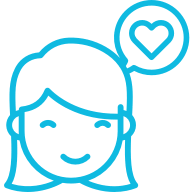 Understand your needs We'll take the time to understand what your health, lifestyle and cultural preferences are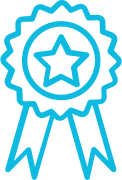 Recommend Reliable Providers The providers we recommend have been carefully evaluated so that you know the choice you make is one you can trust