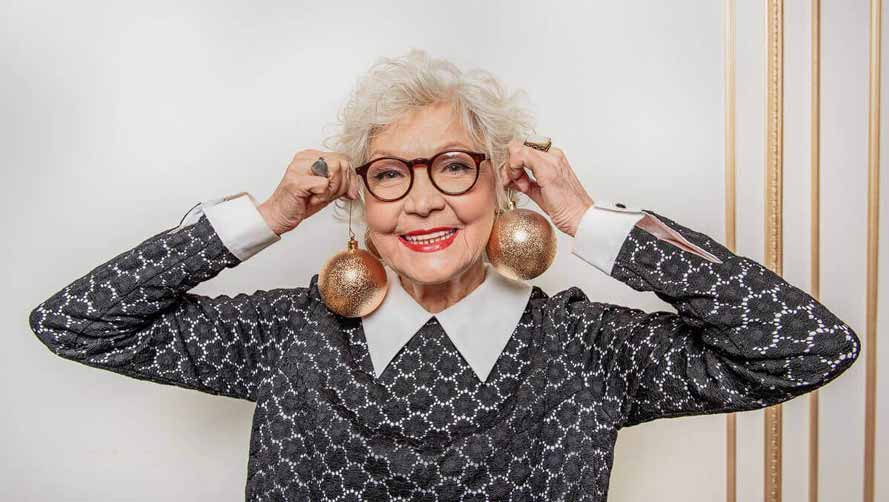 Finding the right gift for the over 65's in your life can be a challenge. You want to find something thoughtful and personal but you probably don't want to cause extra clutter, particularly if they're trying to downsize!
Here are our 5 best gift ideas for the over 65's in your life:
1. Google Home or Alexa
This is a great option for older Aussies! These smart devices can make simple tasks such as calling a loved one or turning on the TV a breeze.
You can even go one step further and set up smart lights in their home, or add smart plugs to their existing appliances. This means that lights, TV's, air conditioners and the like can be turned on using voice commands. If mobility is becoming a problem for your loved one/s, this can be a game changer.
Alexa is even able to place orders online, such as groceries,
Both Google Home and Alexa are able to make phones calls, including to emergency services if needed.
If you choose this as a gift, make sure everything is set up and ready to go; don't leave your loved one with the task of trying to connect it all and make it work on their own!
2. Self-watering veggie garden/vertical garden
A self-watering garden is the perfect gift for someone with a green thumb! These are great, low maintenance garden options and pre-made versions are readily available at garden or homeware shops such as Bunnings.
They come in a variety of shapes and sizes, and you can plant them with whatever you like: vegetables, small fruiting plants, herbs, or flowers – or a combination of all four! Self-watering vertical gardens are a great option for a herb garden and can be placed just outside the front or back door for easy access.
3. Smart watch with falls feature
A smart watch can be a great gift (though it is an expensive one), and has the added bonus of being a safety net.
As well as having all of the social connection benefits, many of the smart watches available today are able to set reminders for medication, track heart rhythm and blood pressure, and some can even detect irregular heart beats and issue an alert. Some are able to detect falls and immediately contact emergency services, noting and sharing current location.
Depending on the brand and model, the watch faces can generally be customised with brighter backlight and large display options which can help those with vision impairments to quickly read the time, or any other details.
While many smart watches are easy to use, they're not always easy to set up – so make sure you help out and ensure everything is working properly.
If you're interested in going one step further and looking into a monitored personal alarm device, we can help!
4. Photo/memory book
This is a great one and sure to be a winner! Compile photos and/or videos of all your favourite memories with your loved one and put together either a digital or printed photo book.
A memory book is a cost-effective gift and while it may take some time to put together, it will be treasured for many years to come.
5. Low maintenance house plants
Everybody loves a good house plant! Plus, they clean the air and have actually been found to reduce stress and anxiety. Make sure your loved one doesn't have any plant allergies (and if they have a cat, do your research! A lot of common house plants are actually toxic to cats).
If your loved one has a bit of trouble moving around, or with remembering things, find a houseplant that is low maintenance and will survive with very minimal care. Succulents or a terrarium are a good, low maintenance option.
If you need some extra help over the festive season or you know someone who does – call CareAbout on 1300 577 245 and we can find a care provider who is right for your needs.