Top 5 gifts for caregivers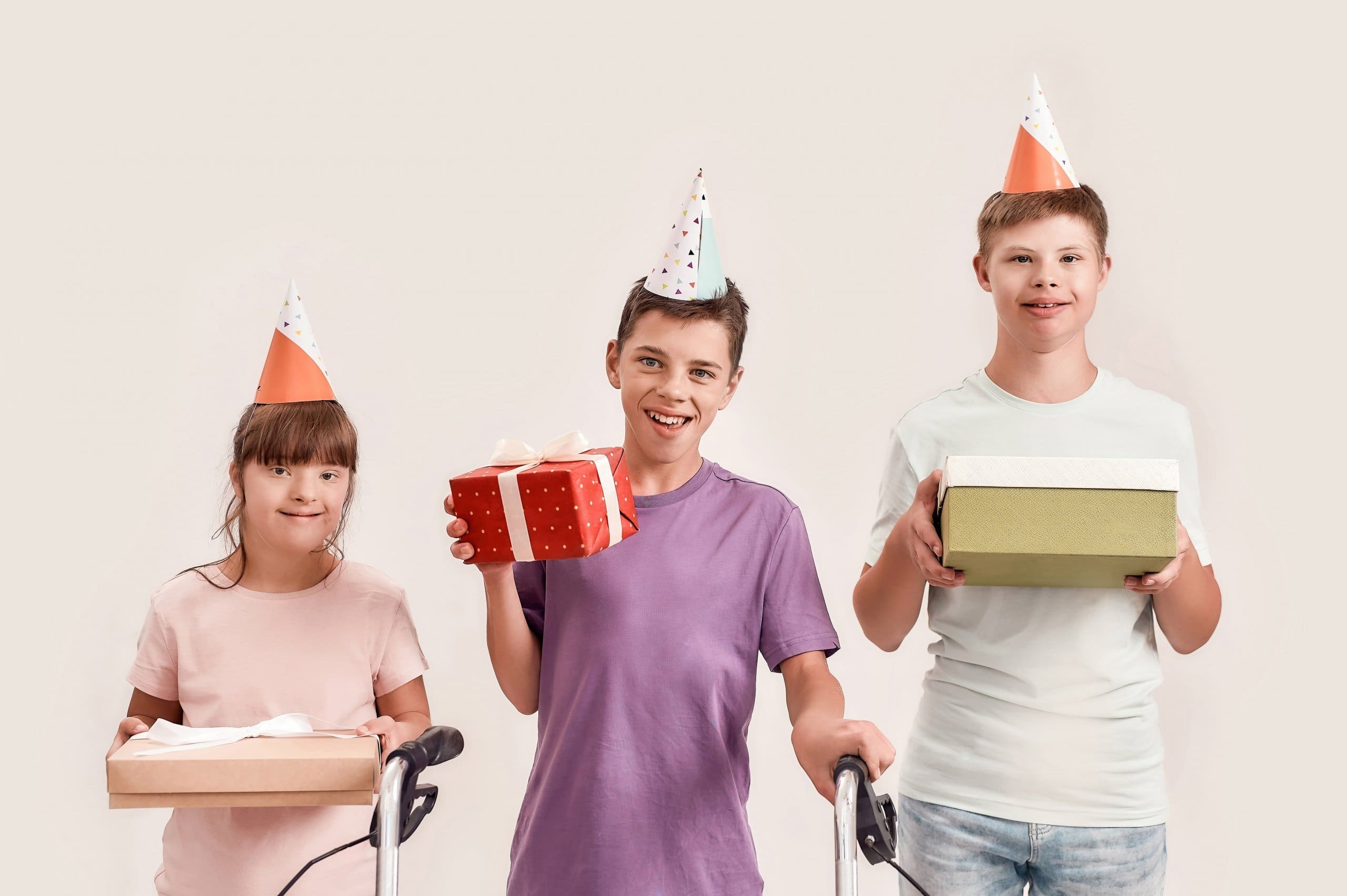 Finding the right gift for someone who has given care and support can be really hard! Whether you are looking for a gift for your NDIS support worker, or for a family member or friend, here are some great ideas!
How do you thank a caregiver?
Caregivers often give up a lot of their time to look after others and can easily become tired and burnt out. Therefore, coming up with a gift that lets them know they are in your thoughts and that they're appreciated is a great place to start.
Gifts don't have to be physical presents at all, and in fact, something that simply allows them to have time to relax or to re-energise may be the ideal gift. Experiences or gifts that offer moments of connection can be a great way to show them they are cared about.
What's an appropriate gift for a caregiver?
If the caregiver is a formal carer such as a support worker, it's sometimes a bit tricky knowing what is appropriate to give them as a gift. Some companies may even have policies in place that do not allow their employed support workers to accept gifts from clients.
If you are unsure, it may be best to ask them. If you don't feel comfortable asking, a nice thank you letter or card may be your best option. Everyone appreciates a hand-written letter or card, and it shows that you've taken the time to express your gratitude and heartfelt thanks!
5 special things to do for caregivers
For informal caregivers (friends or family members), giving the gift of your time and energy is the best thing you can do! Here are 5 great gift ideas to show that you care.
1. Food
There's nothing quite as satisfying as a nourishing home-cooked meal to make you feel loved and cared for. For someone who probably spends a lot of their time cooking for others, having a meal prepared for them will allow your caregiver to sit back, relax and enjoy some delicious food cooked just for them.
If cooking isn't your greatest skill, or if you are unable to, there are many cafes and restaurants who will provide home-style meals that are ready to go, or that you can heat up at home.
2. Relaxation
Giving someone the time and space to relax and take a moment out of their very busy lives will be a very welcome treat for your caregiver. You'll probably know best what it is that they find relaxing – it may be a trip to a day spa, a picnic by the beach, a good book to read, or even a meditation subscription like Headspace.
Whatever you decide, try your best to arrange and plan everything so that they can switch off and simply enjoy the time spent alone or with you.
3. Experience
Finding the time to experience something different is probably not something that is easy for a caregiver. Carers are often so busy looking after other people that they have very little time to do anything special.
Arranging an experience could be the perfect thing for them, and could really help to inject some fresh energy into their soul! Some great experiences are:
A day hike away from the hustle and bustle of daily life
A horse-riding adventure
A road trip complete with mapped-out sight-seeing stops
An art, cooking, or dance class
A tour of something they will enjoy – this could be a tour of a sporting venue, a museum or aquarium, a brewery or winery, a chocolate or coffee factory
4. Lovely spaces
Creating a permanent space that they can continue to come back to and enjoy is a fantastic gift to give.
This could be as simple as purchasing some lush, easy-to-care-for indoor plants and allocating a corner of a room as a relaxation space, or perhaps you could help to build something like a veggie garden in the backyard which will become a space where your caregiver goes to refresh.
5. Memories
A memory book is always an excellent gift for someone you care about. Memory books are cost-effective to put together, yet the finished product is priceless and will be treasured for a long time.
Memory books can include all of your favourite photos as well as some items that are meaningful, such as a seashell that you collected during a trip to the beach with your caregiver. Adding in these extra elements can turn a memory book from a simple photo album into something truly special!
Did you know the NDIS provides support for caregivers too?
Family members and carers often play a huge role in the lives of people with disability. The NDIS recognises this, and in many cases, family members and carers are included in the NDIS participant's plan so that they can receive support services as well.