The NDIS will fund a huge range of services, and the type and amount of services will vary from person-to-person. The basic rule of thumb is that the NDIS will fund any support service that enables people with a disability to achieve and have the same things in life as other people. This may include having somewhere to live, a job, hobbies and enjoying the company of friends and family.
The NDIS funding system is designed to be flexible and tailored to each individuals' needs. NDIS participants can choose the supports they want in order to reach their goals.
The kinds of services you can get depends on the particular supports you have in your NDIS Plan: Core Supports, Capital Supports and Capacity Building Supports.
Common NDIS Services
Personal Care
Personal care services are those that help you with your personal daily tasks. These fall under the core supports category and include things such as:
assistance showering
assistance getting into and out of bed
help with dressing and personal grooming
help with toileting
wound management and changing of dressings
Cleaning and gardening
Cleaning and gardening services help you to keep your home neat and tidy. They also ensure that you remain safe by removing any obstacles, preventing dirt and grime and making sure you have clean clothes to wear. Common cleaning and gardening services are:
vacuuming
laundering clothes and hanging out washing
washing dishes
mowing the lawns
pruning
maintaining garden paths
window cleaning
dusting
Meal services
If you require some help preparing meals and cooking, your NDIS funding can assist you with this. A support worker can do your grocery shopping for you and make sure that your pantry is always full of all you need. They can not only prepare meals for you, but also teach you how to cook for yourself.
Meal delivery services may also be an option.
Household maintenance
Changing lightbulbs can be a challenge for everyone! Household maintenance services will do this for you, as well as installing any safety or mobility devices. Larger home modifications may also be possible depending on your needs and the goals in your NDIS Plan.
Transport
The NDIS provides funding for transport. If it is a goal of yours to be able to use public transport on your own, you may have a support worker show you how and accompany you initially. Funding can also pay for taxi and other transport costs.
Education
Finding and retaining employment is a large part of the NDIS mission, and they provide support for school-level education, tutoring, and further education. The support, especially for higher education, does not include tuition fees or materials, but rather pays for a support worker to assist with transport, attending classes, and studying and note-taking.
Psychology and Behavioural Support
These services are commonly used and help people with a wide range of disability. Common NDIS Plan goals are to learn how to improve relationships and social skills, and these services often focus on these areas. They also help participants to better understand social cues and to monitor and manage their own responses to certain situations.
Therapies
Many NDIS participants access therapy services, the most common being physiotherapy and occupational therapy.
Physiotherapy services can help people with physical disability to improve or maintain their current level of functioning through hands on treatment and exercise programs. For those who experience body pains due to their disability, physiotherapy and massage can provide a great relief.
Occupational therapists can help with a huge range of daily living tasks. They are commonly utilised for their expertise in assessing people for certain products, modifications or programs.
Social and recreational
The NDIS helps participants to actively participate and contribute in the community. A large part of this goal is to get participants to be more active in social and community programs. NDIS support workers can facilitate certain social gatherings and support and accompany their clients to events.
Frequently Asked Questions
Does the NDIS cover dental?
No, this is covered by other government health systems and is not considered to be reasonable and necessary support related to a participants' disability.
Does the NDIS fund therapy dogs?
Yes, the NDIS will cover the costs of a Guide Dog, and provide up to $2,500 per year for "maintenance" of your Guide Dog.
Does the NDIS cover psychology?
It depends on the type of disability. Psychology services are covered by NDIS funding in certain circumstances. Otherwise, psychology services are covered under the health and mental health systems.
Does the NDIS fund Mental Health?
The NDIS funds support for persons with psychosocial disabilities – which can sometimes arise from mental health issues. Like many supports, NDIS funding related to mental health is dependent on each individual's circumstances. Funding that supports mental health may include assistance with decision making, behavioural management techniques, and help with building social relationships.
Does the NDIS pay for Medication?
No, medication is covered by the health system and not by the NDIS.
Does the NDIS cover prescription glasses?
No, prescription glasses are covered by the health system and not by the NDIS.
Will the NDIS pay for a Gym membership?
The NDIS does not pay for gym memberships. The NDIS will fund diet and exercise advice to help manage the impact of your disability.
Does the NDIS pay for Home modifications?
Yes, modifications to your home that enable you to move around and live safely are funded through the NDIS.
Does the NDIS fund Assistive technology?
Yes – this includes equipment for mobility, personal care, communication, recreational inclusion such as wheelchairs or vehicle modifications.
Will the NDIS pay for a holiday?
The NDIS will assist with care and supports you require when on holiday but will not pay for flights, accommodation, or other travel costs not related to supporting a person's disability
Will the NDIS fund driving lessons?
The NDIS will fund driving lessons in order to improve your independence – learning to drive must be specifically included in your NDIS plan. It comes under Capacity B Improved Daily Living Skills.
Does the NDIS pay for Computers, iPads, Tablets, iPhones and other Smart Devices?
Generally, the NDIS will not pay for the purchase of computers or smart devices but they will provide funding for the purchase of apps that directly relate to an NDIS goal.
In some cases, the NDIS will provide funding for the purchase of technology devices such as a smart watch with falls prevention technology built-in or installed.
As each situation is different, make sure you clarify clearly why you need a certain device or app and tie everything back to the goals and needs described in your NDIS plan
Cars & Vehicle Modifications
The NDIS won't pay for a new car, but will pay for modifications to a car to make it accessible and easy and safe to drive. Vehicle modifications fall under the Capital Supports category. If you receive funding for this type of support, the NDIS will pay for modifications to your vehicle.
Accommodation & rent
The NDIS will pay for Specialist Disability Accommodation costs if it is included in your NDIS plan. Accommodation falls under the Capital section of your NDIS plan.
How can CareAbout help you with NDIS Services?
Explain the Care System Our team will clearly explain how different Government subsidies work and how to access the support you need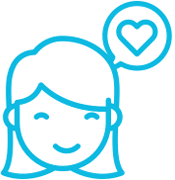 Understand your needs We'll take the time to understand what your health, lifestyle and cultural preferences are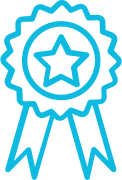 Recommend Reliable Providers The providers we recommend have been carefully evaluated so that you know the choice you make is one you can trust