What is community care?
Community care refers to care and support services are that are provided in your own home, or may take you out into your local community. These services are most often in place for older adults over the age of 65 and for people with disability, however the community care for people with disability has now moved to the National Disability Insurance Scheme and has been phased out of local community care.
There are a range of different community care options, usually delivered by your local council or a local business. The Aged Care divisions of community care are the Commonwealth Home Support Program and the Home Care Package Program, which provide in-home services to eligible Australians over the age of 65.
What are community care services?
The services available with community care are in-home support services such as nursing, gardening, cleaning and transport. Your local or chosen provider will send a care worker to your home to deliver your service/s.
Commonwealth Home Support Program
If you are receiving community care through the Commonwealth Home Support Program, these services are bulk-funded by the Australian Government, however each customer also pays a very small contribution.
The council organises these services through a particular provider, so you aren't able to choose yourself who you have to come and do your cleaning or gardening. The provider receives a lump sum of funding and then decides themselves how to distribute this amongst their local community/customers.
There is concern that this is not an entirely fair system, so all Home Care services are moving towards the Home Care Package Program, which is much more equitable. The Commonwealth Home Support Program is slowly being phased out.
Home Care Package Program
The Home Care Package Program gives consumers much more choice and control than the Commonwealth Home Support Program. If you have a Home Care Package, you can choose any Home Care provider you like to deliver your services. You can also choose which services you wish to receive, and you can collaborate with your chosen provider to develop your own Care Plan, outlining your goals, wants and needs.
There are different levels of Home Care Package and depending on your care needs, you'll receive funding relevant to the amount of care you require. You can use this funding for whatever you like – as long as it is something that will help to keep you safe in your home.
Who is eligible for community services?
To receive community care services, older Australians must first be assessed as eligible. To do this, you must first be over 65 years of age*, and must register with My Aged Care to arrange for an assessment, called an ACAT Assessment. You can register with My Aged Care online, or by calling 1800 400 202.
Once you have registered, an assessment will be organised and an assessor will come into your home to ask you some questions about your current situation and determine whether you are in need of some extra help. This assessment usually takes place within 3 weeks of you registering with My Aged Care.
*Aboriginal and Torres Strait Islander people can register with My Aged Care from the age of 50.
How can CareAbout help you with Community Home Care?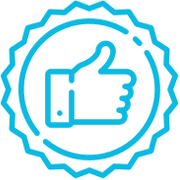 Quality Home Care Providers
The providers we recommend have been carefully evaluated and selected so that you know the choice you make is one you can trust.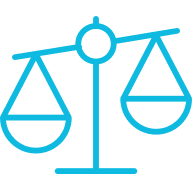 Providers with Fair Fees
We are committed to fair fees and to finding providers who can offer you great care for your money.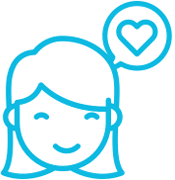 Get Clear Answers
Our team clearly explains to you how the system works and how to access the support you need.