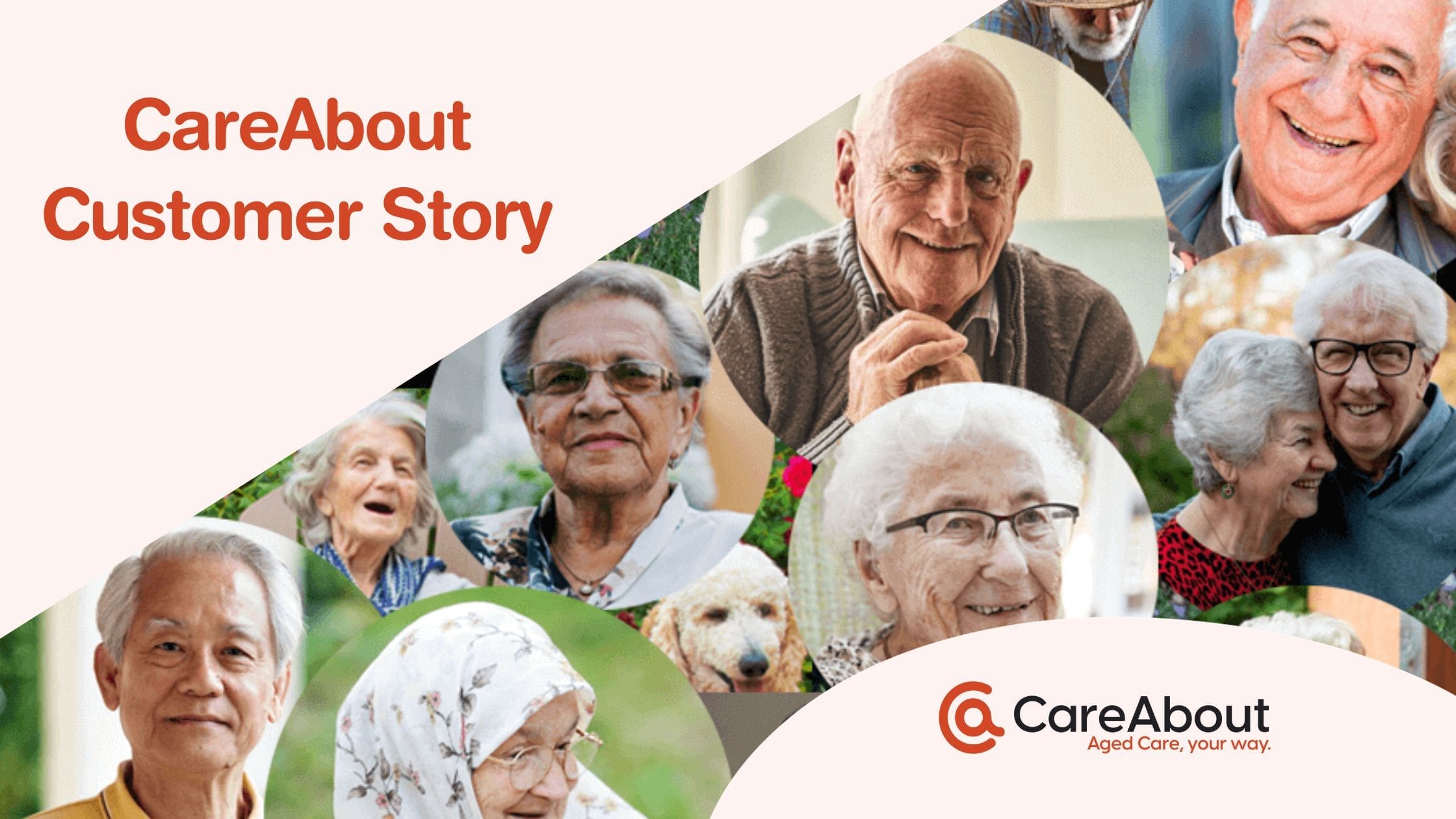 Older Australian's are a stoic lot, they value their independence and understandably prefer to stay living independently in their own homes for as long as possible. It can be an emotional time when health concerns make managing the day-to-day activities of life challenging.
It can also be tricky to know where to turn for help.
If you're uncertain about where to start, or are lost in the Aged Care Maze, read Jo's story. With a little help from CareAbout Jo was able to find the Home Care support she needed when she needed it most!
Difficulty in Navigating the Aged Care Maze
When Jo Buchanan lost the use of her right leg, it made daily tasks, such as driving and grocery shopping impossible without assistance. She realised that she needed Home Care support to remain living independently in her home but was confused about what type of aged care support she needed.
I lost the use of my right leg and so I had to be on crutches, and I couldn't drive anymore. I couldn't do the shopping; I couldn't do anything, so I had to find a Home Care Package Provider and so I went on to the internet looking for them, but I came across CareAbout that said they could help you get the right one.
~ Jo Buchanan 
Like most people, Jo was nervous when it came to finding a Home Care provider for herself. She was worried about who she could or couldn't trust, particularly when it came to such a weighty decision around care in her own home. 
Jo searched on the Internet and found CareAbout. She hoped that CareAbout would be as trustworthy as they claimed to be and that CareAbout would help her find a quality Home Care provider close to her home who could help meet her basic care needs.
When I first went on to look at it, I hoped, well okay I have to be honest… I hoped that CareAbout was what they claimed to be. I didn't know because they said that they would help to get me something close to where I live, and this happened but of course I didn't know whether it would be like that or not.
~ Jo Buchanan 
Connecting with CareAbout
Jo first spoke with Roland, a CareAbout Adviser who clearly explained the Home Care support options that would be most suitable for Jo. Jo was pleasantly surprised by the authenticity of their conversation and immediately felt a sense of safety and trust. 
I contacted CareAbout, and it was fantastic so that's how I got on to CareAbout. It was the person there, I think it was Roland I was talking to in the beginning, and he was just amazing. He was obviously very genuine and so he helped me to find the right care package.
~ Jo Buchanan 
Jo's goal was clear – to remain living independently in her home. She needed low-level care that included assistance with grocery shopping and housework. Roland at CareAbout understood her requirements and quickly narrowed down a list of potential Home Care Package providers. 
 Among the options presented by Roland, one provider stood out.
He was obviously genuine; he was also very caring, and I felt safe. I think that is an important word to use…I felt really excited actually because I felt like I found what I needed.
~ Jo Buchanan 
Jo felt safe and assured by Roland's caring approach, which extended beyond their initial conversation. His continued support and follow-up calls reassured her that she was in good hands. 
Jo's Message to people looking for Home Care Help
Jo's message to anyone embarking on the journey of finding a Home Care provider is clear: "Go straight to CareAbout." She has already shared her positive experience with friends who had been looking for assistance through CareAbout, and they, too, have found the help they needed. 
CareAbout helped Jo find her Home Care Package provider quickly and effortlessly. Knowing that she had found the support she needed to maintain her independence Jo felt a sense of relief and excitement.
Watch & Listen to Jo's Customer Journey in her own words in this video: 
Who is CareAbout?  
CareAbout is Australia's leading Home Care placement service, dedicated to helping thousands of Australians choose a quality Home Care provider or Residential Aged Care Home for their unique needs. If you are on a similar journey, CareAbout can help to guide you through the Aged Care Maze.
Speak with a CareAbout Expert now on 1300 713 407.