7 Things They Don't Tell You About Government Home Care Packages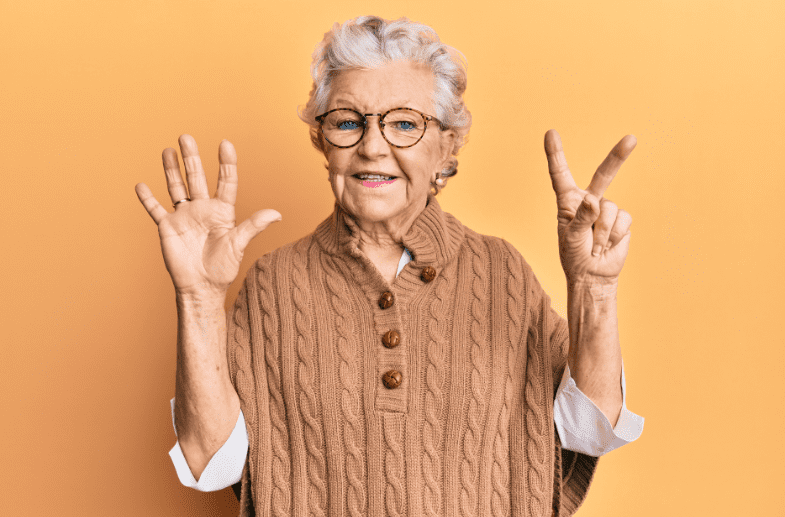 The government's Home Care Package Program provides senior Australians with generous funding to help them stay at home for as long as possible.
The program is a great system of support but there are some things that they don't tell you when you sign up. This can cause a lot of confusion and stress throughout the application process, so we've put together the top 7 things they don't tell you about government Home Care Packages.
1. It Can be confusing
There are several different stages along the Home Care Package journey, and the terminology used by the government for each stage can be hard to understand. A lot of the time, seniors find that they do not know which stage they are actually at and think that they already have their Home Care Package funds when in fact they are still waiting. The two main areas of confusion are being 'approved' for a Home Care Package vs being 'assigned' a Home Care Package.
Approved for a Home Care Package
Being approved for a Home Care Package means that the government (My Aged Care) has determined that you are eligible to receive a Home Care Package and you've been placed in the National Prioritisation Queue. This does not mean that you are able to use your Home Care Package yet, as you're still waiting for one to become available and assigned to you.
Assigned a Home Care Package
Being assigned a Home Care Package means that you have received a letter from My Aged Care allocating you a Home Care Package and it is ready to use. This letter will include a referral code – this is the code that you give to your chosen Home Care provider so that they can access your Home Care Package funds and begin delivering your services.
2. How long will it take?
After you have registered and applied for a Home Care Package, there is a bit of waiting involved before you will be assigned your Package.
The first thing you might have to wait for is your ACAT Assessment. This assessment is what determines whether you are eligible for a Home Care Package or not and you might be waiting for several weeks before your assessment is conducted.

Find out more about the Home Care Package assessment.
Once you've had your assessment, it might take another couple of weeks before you find out whether you've been approved for a Home Care Package. Once approved, you enter the national queue and could be waiting for several months before you are assigned a Home Care Package. The wait times change depending on how many Home Care Packages are released by the government and how many people are in the queue ahead of you. The wait times are also different depending on which Home Care Package level you've been approved for.
You can understand the average Home Care Package wait times before you are assigned and able to use a Home Care Package.
3. What can I do while waiting for HCP?
1. Access the Commonwealth Home Support Program (CHSP)
While waiting for your Home Care Package, there are several things you can do to help maintain your health and wellbeing. The majority of people who are approved for a Home Care Package are also given access to the Commonwealth Home Support Program (CHSP) while they wait. The CHSP offers a basic level of in-home care through services such as cleaning, gardening and personal care.
Find out more about the Commonwealth Home Support Program.
2. Ask your GP for support
Your GP may be able to connect you with other forms of support, such as subsidised taxis (depending which State or Territory you reside in), local volunteer groups, or other local council support.
3. Private Home Care
While waiting for a Home Care Package, many people choose to pay privately for some Home Care. This can be very worthwhile if you are worried about your health deteriorating while you wait. Paying for a few months of care may help to keep up your strength and mobility and keep you safe at home for longer.
4. Ask friends and family for support
Not everyone has friends or family who live nearby or who have the capacity to help out, but if you're lucky enough to, make sure you ask for their help! Even if someone can pop in once a week to help you to change the sheets on your bed, or sweep up the leaves in your garden – sometimes small tasks can make a world of difference.
Here are a few more tips on what you can do while you're waiting for your Home Care Package.
4. What if my care needs change?
It isn't uncommon for your care needs to change while you're waiting for your Home Care Package. Sometimes, it can be several months between the time you have your Assessment to the time you actually receive your funding and a lot can happen in a short amount of time!
If this is the case and you are still waiting for your Home Care Package, you can ask My Aged Care for a reassessment.
If you've already received your Home Care Package, ask your provider for a review of your current care plan. If your provider isn't able to help and you think that you need a higher level of Home Care Package, contact My Aged Care and ask to be reassessed (generally your provider can do this on your behalf).
5. Things you can't buy with your Home Care Package
Your Home Care Package can be used for direct care and services that help you to stay safely in your own home. It can't be used for things that may indirectly help you to stay safe in your home, such as groceries, rental or mortgage payments.
The main things you cannot use a Home Care Package for are:
buying groceries
paying household bills
mortgage repayments
rental payments
gambling or entertainment activities, such as tickets to events
alcohol, cigarettes, or other drugs
prescription medication
anything already subsidised by another government program, such as Medicare
medical appointments outside the services delivered by your provider (i.e. General Practitioner appointments)
Learn more about the services covered by the Home Care Package Program.
6. What are the Home Care Package costs?
The costs of a government Home Care Package aren't always easy to understand, and industry jargon can make it even more confusing.
The total amount of a Home Care Package is comprised of a government subsidy plus your own money if you can afford it. How much you pay is determined by an income test through Services Australia. The provider you choose may also ask you to pay a daily fee on top of this, though many providers do not.
A Home Care Package is made up of:
the government-funded amount plus any additional supplements (if eligible)
your personal contribution, the income tested fee (not everyone has to pay this)
an additional basic daily fee (not all providers charge this)
A Home Care Package is used to pay for:
Income tested fee
The portion of your Home Care Package that is made up of your own money is called the income tested fee (ITF) and you only need to contribute this amount if your annual income is more than $32,331.00 (September 2023). You will need to complete an income test (full and part pensioners do not need to, as Services Australia already has your income information) to determine what fee you will pay, if any. This test looks at your income only – any assets you may have, such as the family home, are exempt from this test.
If your income is less than $32,331.00 (September 2023), you don't need to pay an income tested fee and the entirety of your Home Care Package is funded by the Australian Government.
The income tested fee has daily, annual and lifetime caps and once you reach these, you won't need to pay any further ITF fees.
Basic daily fee
The basic daily fee is an amount that providers are allowed to ask all Home Care Package customers to pay. The fee amount is set by the government, but it is not compulsory and each provider chooses whether or not they want to charge it.
The amount you can be asked to pay depends on the level of Home Care Package you have and changes alongside the age pension on 20 March and 20 September each year.
Care Management and Package Management fees
Once your Home Care Package is underway, the funds will be used to pay for the services you're receiving as well as care management and/or package management fees. What are these fees?
Care management fees cover the cost of your provider developing and adjusting your care plan based on your needs and goals.
Package management fees cover the provider's administrative tasks in relation to managing your Home Care Package.
Recent changes (as of January 2023) have capped care and package management fees to 35% of your Home Care Package. Providers have different hourly rates for home care services and for care and package management, so it can sometimes be difficult to compare them.
7. How to find the right Home Care Provider?
Finding a provider that is right for you is not always an easy process! There are over 900 Home Care providers in Australia and all of them have different services, styles, pricing and value offerings.
In order to choose one, you first need to know what you want from your Home Care. It can be helpful to write a wish list, or to think about a set of goals you'd like to achieve. CareAbout's Care Advisers can help you do this if you're not sure where to start.
Once you understand what it is you want from a Home Care provider, CareAbout can help you find a provider that meets your needs, at no cost to you.
Speak with a Care Adviser now at 1300 713 407.