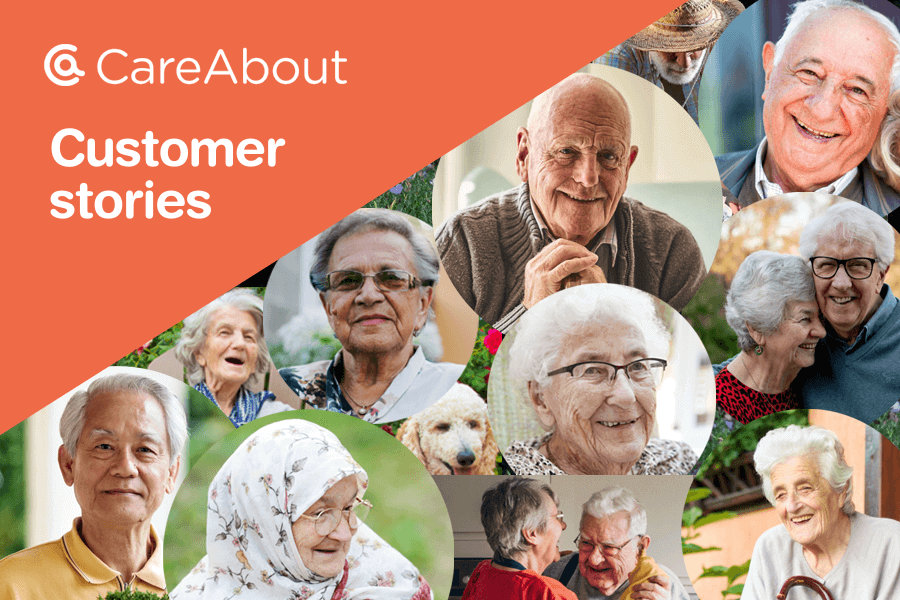 We help a huge number of Aussie families feel at ease and relief as we work with them to find the right Aged Care Home for their loved one. Don't just take our word for it! Hear Karl's story and how CareAbout was able to help him and his mother the support they needed.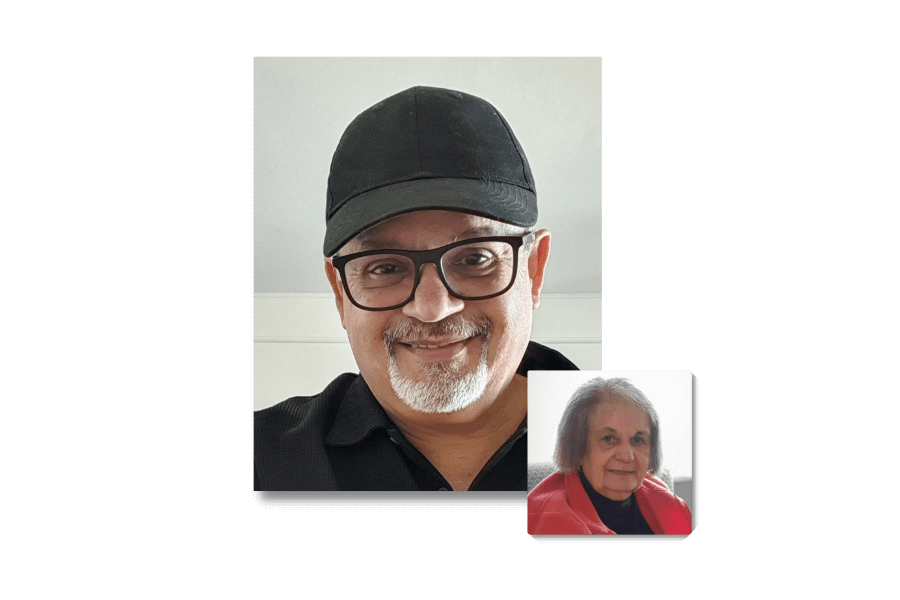 Working with CareAbout was a great experience. There was just so much going on and CareAbout seemed on top of everything. I was being called regularly with updates and it was all really terrific and made things so easy
Karl discovered CareAbout online when he was looking for care options for his darling mother, Yvonne. Up until recently, his 85-year old mother was being cared for by Karl's brother. Unfortunately his brother fell ill and could no longer care for Yvonne, leaving Karl to organise care for them both.
With a busy life as a consultant, Karl is often on the road travelling for work. His career left him with limited time to care for his mother and vet endless care options for her. Due to COVID lockdowns, Yvonne's physio was unable to see her regularly and her mobility was quickly declining.
Karl was eager to get her as mobile as possible and was searching for a Nursing Home that could give her the ongoing care she requires, and deserves. He described finding care for his mother and sorting her assets to be "an absolute nightmare" and continued with,
I had no one to help me. It was just my brother and me and my brother was in hospital far beyond being able to help, it was a tough time, emotionally it was just draining
Once Karl contacted CareAbout he was able to work with the team to organise a reassessment for his mother. Yvonne was not warming up to the idea of moving so the team recommended respite for two weeks to see how she went. When we asked Karl to describe what happened once the two weeks ended he replied, "After the two weeks she said, 'am I going to be here permanently?' And I said, 'well what do you think about that?' and she said, 'well I really love it here and I'm happy to be here."
"In short, that's how the story ended. She's there now and she's being looked after very well"
However, it was a journey to get there. In addition to finding care options, Karl was also tasked with selling his mother's home: 
The other thing CareAbout did was I had to organise the sale of my mom's property. They put me onto someone who basically did all the work for me. He organised a real estate agent, and walked me through the whole thing. Really, all I had to do was sign the forms when necessary. The house was put to auction and sold almost immediately. It all just worked out so well in every way. If I didn't contact CareAbout, I would have had to do this all by myself.
For Karl, reflecting on his experience in finding his mother's care was uncommonly positive. 
It was such a clean, easy process. I just made life so much better for me. I thought it would take a lot more effort or a lot more work from my end. I was so relieved to not have to run around and do everything. I had people calling me with updates and next steps. Knowing that mum would be looked after once everything fell into place was just a massive relief. I can't praise CareAbout enough for all the effort they put in.
When we asked Karl what he would share to others who were thinking about using CareAbout for care options, he said: 
CareAbout provided the whole package. It wasn't just about looking after someone who needed care. It was about looking after the extension of all of it, such as looking at your property sale and getting that into place. CareAbout doesn't handle that side directly, but the fact that they knew so many people in those areas made it more attractive