Six Things to Look Out for When Self-Managing a Home Care Package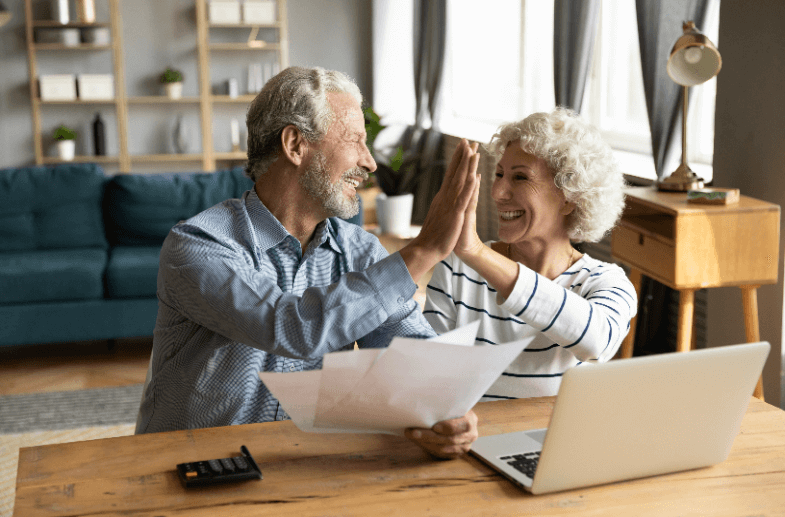 The federally-funded Home Care Package program provides older Australians with much-needed financial support to continue living at home.
Recipients must choose from one of two options: provider-managed or self-managed packages.
While the latter entails lower fees, it's not the perfect path for everyone. Managing a package requires organisational expertise, in-depth product knowledge, solid people skills, and financial (and technological) competency.
Wondering whether self-management is a suitable option for you or your loved one?
In this post, we're covering the definition, benefits, and risks of a self-managed package. We'll then advise on how to choose a provider and select the self-managed Home Care Package services you need.
What is a self-managed Home Care Package?
A self-managed Home Care Package means you organise the nitty-gritty details, from selecting support workers to setting schedules and monitoring your budget.
Don't expect to receive a big lump sum to spend as you please. Funding for a Home Care Package must always go through an approved provider. There's no such thing as a truly self-managed package.
Many providers oversee self-managed packages for a small fee. The associated costs tend to be significantly lower than the provider-managed option.
To self-manage a Home Care Package, you'll need to be capable of performing the following tasks:
Choosing suitable support workers
Scheduling appointments
Managing your annual budget
Providing direction and feedback to support workers
Resolving issues and conflict
What are the benefits of self-managing a Home Care Package?
Self-managing a Home Care Package requires a bit of legwork. However, many recipients may feel it's worth the hassle as self-management entails a broad range of enticing benefits:
Lower fees: Low provider fees mean you'll have more money to spend on approved services each year.

Greater control: You choose what services you want and schedule convenient times to see your support workers.

Budget management: Financially savvy recipients enjoy the budget management process and greater fiscal control.

Learning new skills: Some recipients like learning new technologies (i.e., booking services through an app) and liaising with support services.
What are the risks of self-managing a home care package?
While self-management offers a broad range of benefits, it also entails a plethora of potential pitfalls. Consider the six following risks before deciding whether or not to proceed:
Missing out on services: When you self-manage, it can be tough to identify the most appropriate services and care providers. This lack of expertise could see you miss out on essential services. Remember, services need to meet your goals and needs as documented in the Care Plan.

An out-of-date Care Plan: Self-managing makes updating your Care Plan more challenging as you won't receive customised advice from your provider in the form of a Care Manager. Again, that could mean you miss out on crucial services that may have been covered under your Home Care Package funding.

Budget mismanagement: Non-financially savvy recipients could inadvertently mismanage their budget and run out of funds. That would mean forgoing all support services for an extended period.

Incompetent care workers: You'll need to evaluate the skills and qualifications of all your support workers. As a result, self-managers may find themselves stuck with unsatisfactory care workers or workers who do not have the qualifications and certificates they need to support your in a safe way.

Complaints: There's no formal complaints process for a self-managed Home Care Package. You'll need to discuss all concerns directly with your support workers. And with greater concerns you will need to go to the Aged Care Quality and Safety Commission.

Confusing tech: If you're not good with technology, navigating your provider's application/platform may be frustrating. Selecting workers and scheduling services will quickly become a chore.
How to choose a provider to 'administer' your self-managed package
Even though you're self-managing your Home Care Package, you still need a provider to oversee—or "administer"—the funds.
A provider will invariably charge lower fees for a self-managed package than their provider-managed option. For example, most providers charge around 30% for a provider-managed package and 15-20% for the self-managed option.
If you need assistance identifying a suitable provider, CareAbout can help.
How to select services and workers when self-managing a Home Care Package
Your provider will have a mobile application or online platform you can use to manage your Home Care Package.
Consequently, you'll need a reasonable degree of computer literacy to self-manage. Navigating the platform shouldn't be an issue if you already know your way around a mobile device or desktop.
You can use the platform to browse services and select specific support workers.
You will communicate directly with support workers to negotiate fees and set schedules.
CareAbout Can Help
Are you still asking yourself, "Can I self manage my Home Care Package?"
Then take our self-management suitability quiz.
Alternatively, call CareAbout on 1300 576 386 to speak to one of our Home Care Package experts. We can help you pinpoint a quality provider for your needs.