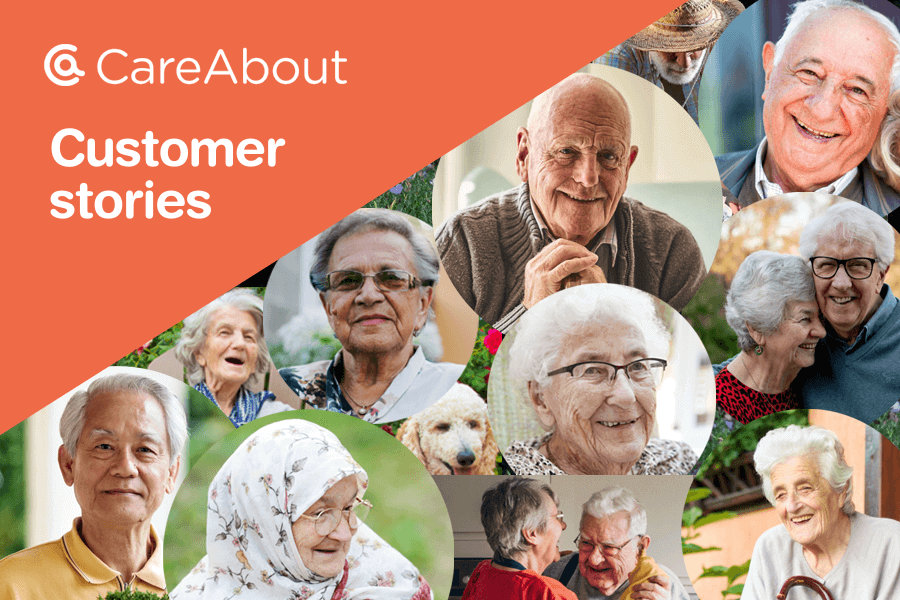 We help a huge number of Aussie families feel at ease and connect them with great, quality providers. Don't just take our word for it! Listen to Peta's story and how CareAbout was able to help her and her husband find the support they needed.
I had absolutely no idea, I mean you have all the booklets there. You know what you do want and you know what you don't want. But I called CareAbout and I spoke to this lovely lady, and she was able to pick exactly the right people for us.
Peta has been a passionate nurse for 56 years. Since your early years as a nurse she has struggled with back pain, as she grew older this made it more difficult to move around her home safely. After arranging for an aged care assessment, Peta and her husband were allocated level 2 Home Care Packages.
CareAbout was able to match Peta and her husband with a provider who met their individual needs and they "couldn't be happier"!
Peta is passionate about the importance of planning for ageing, she summed it perfectly when we sat down to chat with her.
Watch Peta's story below