10 Mother's Day Gift Ideas for your Mum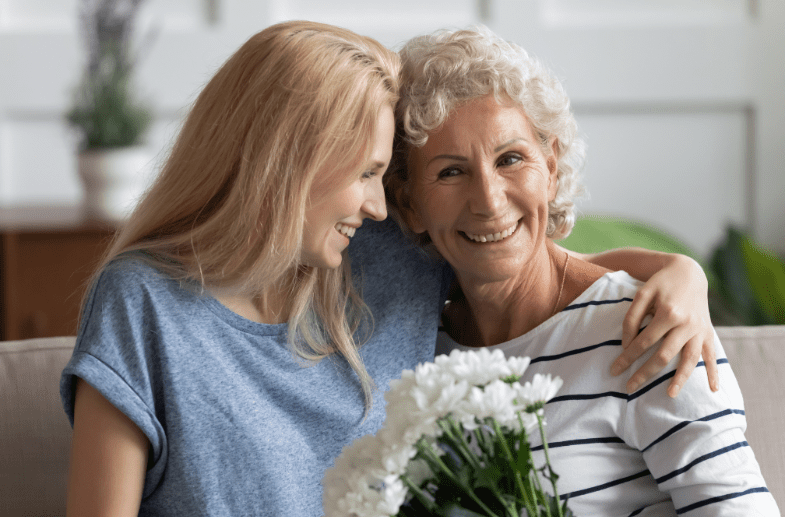 Mother's Day is around the corner and it's the perfect opportunity to express your love and gratitude to your mother or to the significant mother-figure in your life. She has been your constant rock – standing by your side through life's ups and downs and deserves to be pampered and appreciated on this special day. If you're finding it challenging to choose a gift for your Mum don't worry, we've got you covered. Here are some Mother's Day gift ideas that will make your mum feel extra special.
A personalized photo album or frame
The best way to relive memories is by looking at old photos. Create a personalized photo album with pictures of your mum and her loved ones over the years. Alternatively, you can get her a photo frame that comes with a pre-loaded memory card that can feature hundreds of pictures.
A pampering spa day
Give your mum the gift of relaxation and pampering by booking her a spa day. She can indulge in massages, facials, or any other treatment of her choice, and come out feeling refreshed and rejuvenated. Better still, if you're able to, go together and enjoy some pampering time together!
Comfortable sleepwear
A  set of pyjamas or a luxurious nightgown can make sleeping a lot more comfortable. A good night's sleep is a gift in itself and you can add some cosy slippers or a fluffy robe for additional comfort and warmth.
A subscription for her favourite magazine
If your mum loves reading, a magazine subscription could be a fantastic gift. Choose a publication that caters to her interests, and she can look forward to receiving it every month.
A gift basket of her favourite goodies
Create a gift basket of her favourite goodies such as flowers, chocolates, or wine. If she has any dietary restrictions, you can customize the basket accordingly. We love anything Maggie Beer related, so if your Mum is a foodie some of these ideas might appeal.
A smartwatch
A smartwatch can help your elderly mum stay connected, and also help her keep track of her fitness goals or medication reminders.
A warm, cosy blanket
As your mother ages, her sensitivity to cold temperatures increases. A soft, warm, and cosy blanket is the perfect gift to keep her warm during the chilly evenings. This mohair and wool blanket looks cosy or for the more budget conscious, this blanket comes in lots of colours and looks super soft. If you want to treat Mum and support Australian makers, check out these special blanket options.
A gift certificate for a home-cooked meal
Give your mum a break from cooking by preparing and delivering a home-cooked meal or gifting her a gift certificate to her favourite restaurant. Ensure that it's nutritious and catered to her dietary needs.
A garden kit
Gardening can be very therapeutic and fulfilling. Bring a smile to your mum's face by gifting her a garden kit that includes seeds, gardening tools, and soil. If access to a garden is limited, perhaps this terrarium kit might be a good option?
A personalized message
Last but not least, the most simple and heartfelt gift is a personalized message expressing your love and gratitude for your mum. Write a letter, make a phone call, or even better, have her record her most cherished memories and stories for future generations. We love the idea of having your Mum's life story professionally recorded which is a gift for the whole family. That's exactly what A Lasting Tale does.
For those of us who may no longer have their mum around, we know that Mother's Day can be a particularly sad day. You might like to spend the day thinking about your mum and honouring her in simple ways. One way is to write her a letter. You could also read her favourite book or explore the places that she really loved. You might like to spend the day in the garden potting a plant or tree in her honour.
There are endless ways to show your love and appreciation for your mum on Mother's Day. Choose a gift that's tailored to her unique personality and needs. It's not the price that matters, but the thought behind it. Remember that the best gift you can give is your time and attention, and any extra effort to make your mum feel loved, happy, and appreciated will go a long way. Wishing all the wonderful mothers out there a Happy Mother's Day.