Winter Health Tips For Seniors: Boosting Immunity with Herbs and Spices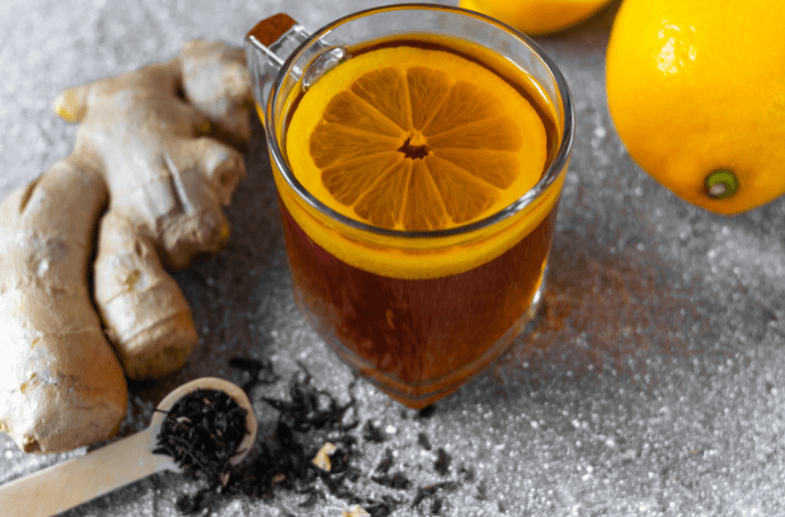 Winter has settled-in across many parts of Australia, and now is a good time to focus on your immunity. As we grow older, our immune system can be less effective in protecting us from diseases, so it needs all the help to keep us in good health. Here are some herby health tips for you this winter!
Many of us don't realise we're surrounded by herbs and spices that can boost our immunity. From native herbs to international spices, let's look at ten that can boost your immunity.
10 essential healing herbs and spices for seniors
Turmeric
Turmeric is a yellow spice commonly used in Indian cooking, but did you know that it's great for your health? Turmeric contains an active ingredient called curcumin, which is known for its anti-inflammatory effects. This spice can be used in curries, bought in teabags or even used to make turmeric lattes!
Ginger
Ginger is a great herb famously packed with antioxidants and anti-inflammatory properties. It contains gingerol, which is said to be effective in treating cold and flu symptoms. Ginger can also ease stomach upsets and nausea, so the next time you see ginger tea down your supermarket aisle, why not give it a go?
Garlic
Garlic is one of the most-consumed ingredients in many households, and for good reason! This flavourful herb contains extracts that can enhance immunity and even reduce the risk of heart disease and cancer.
Oregano
According to Swiss researchers, oregano is known as the 'ultimate inflammation fighter.' Oregano oil contains strong antibacterial properties that may help your body fight against diseases such as the common cold, salmonella, and E.coli.
Cinnamon
Who can resist the warm smell of cinnamon? This wonderful spice is not only rich in antioxidants and anti-inflammatory properties, but it's also known to lower cholesterol and improve heart health. What better reason to warm up with a cinnamon-topped hot chocolate this winter?
Sage
Sage is a native Mediterranean herb with several proven health benefits. It's known for soothing sore throats and inflamed tonsils and can also lower glucose and cholesterol levels, making it a great ingredient for diabetic patients.
Cayenne Pepper
Like a bit of heat in your food? Then good news because cayenne pepper is a spicy addition that not only adds some punch to your meals, but boosts your immunity. It contains Vitamin A and Vitamin C, which play a critical role in improving immune health.
Ginseng
This Chinese herb has been used by locals for over 5,000 years for its health benefits. Studies show that taking ginseng may elevate symptoms of fatigue after eight weeks, and it may also improve one's brain function. Ginseng tablets and extract can be found in many pharmacies and wellness supermarkets around Australia but as with any supplement, it's important to consult your doctor as supplements can interfere with medications.
Rosemary
In addition to its amazing fragrance and taste, rosemary contains rosmarinic acid, known for its antiviral, anti-inflammatory, pain-relieving, and potential anticancer effects. Its therapeutic benefits include reducing oxidative stress, which is linked to chronic health conditions like diabetes and heart disease.
Basil
Like rosemary, basil is another herb that may assist in reducing oxidative stress. This common herb comes in many different varieties, and it contains vitamins and minerals that can reduce cardiovascular risks and blood sugar levels.
Want to stay healthy and independent at home?
Whether you're looking to boost your immunity or add flavour to your favourite meals, we hope you can find ways to use these herbs and spices to support your immune system this winter.
If you love the idea of using these ingredients, but need some extra help to cook at home, there are many options for support through government funded Home Care Packages. This support can include meal preparation. You can have assistance with meal preparation or have someone cook an entire meal the way you want using your very own recipe.
If you love cooking and don't want anyone else in your kitchen, you could instead get help with shopping and carrying your groceries. You can get help with preparing shopping lists, transport to the supermarket, meal preparation and nutrition advice. Care providers can also help you to prepare special dietary meals for health, religious or cultural reasons.
CareAbout helps older Australians find trusted Home Care providers for themselves and their loved ones and navigate the available Home Care and Aged Care options. For experienced help to find a suitable Home Care provider, contact our team for a personalised discussion at no cost to you.