Celebrating 4000+ Trustpilot Reviews!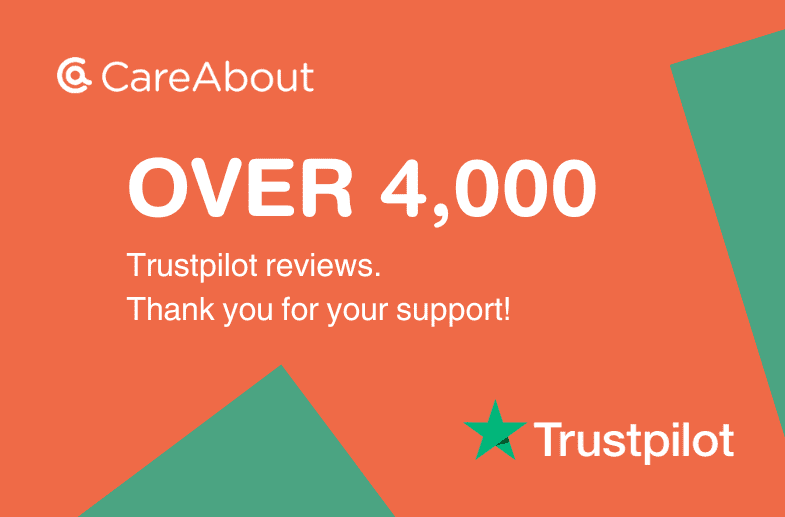 CareAbout has received over 4,000 Trustpilot reviews! Thank you to all of the families who have taken the time to write about our service and share their story. Your trust in us in helping you through the Aged Care journey is something we cherish.
Our purpose is to help as many Australian families as possible navigate and access quality Aged Care support, and we're very happy the number of people we can help continues to grow.
In the Aged Care sector, where the well-being of older Australians is paramount, the role of reviews is critical. As advocates for older Australians in Aged Care, CareAbout understands the significance of customer experience. That's why achieving the milestone of 4,000 customer reviews, of which over 3,300 are 5 stars, is something we're really celebrating this month!
Listening to families and individual experiences
CareAbout's 4,000+ Trustpilot reviews are an important part of listening to our customers and our Trustpilot rating is something we are incredibly proud of, with 84% of customers leaving a five star review. 95% percent of CareAbout's reviews on Trustpilot are four or five stars.
The most common themes among the 3,800+ four and five star reviews are that CareAbout listens, shows genuine care, goes the extra mile, and puts its customers first.
Enough about us, let's hear from you
Here's a snapshot of some of what our customers have shared: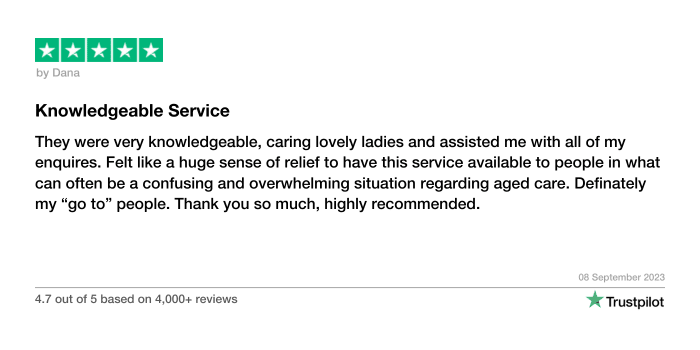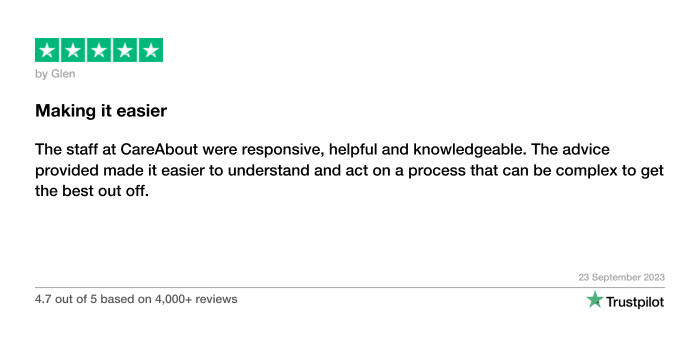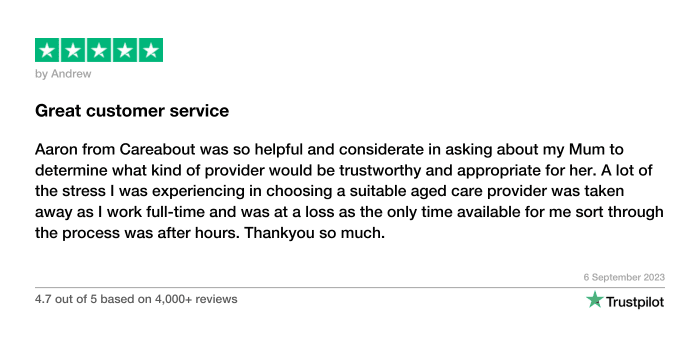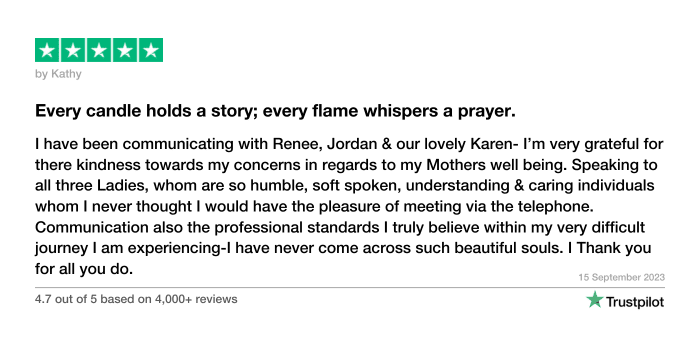 Thank you to all the families who have trusted us in helping them through their Aged Care journey.