CareAbout's Partnership with National Seniors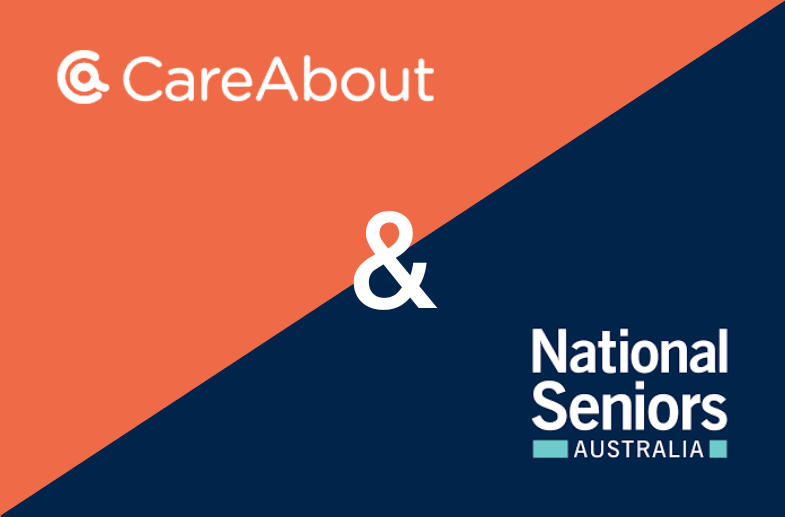 CareAbout is excited to announce a partnership with National Seniors Australia, the organisation that advocates for all Australians aged over 50.
CareAbout's philosophy of providing care and support for older Australians so they can live their life to its full potential is one that aligns perfectly with the work of National Seniors Australia.
WHO ARE NATIONAL SENIORS AUSTRALIA (NSA)?
NSA advocates to government and the broader public for better outcomes for older Australians.
This includes issues such as:
age discrimination
accessible housing
pension poverty
health costs
aged and home care
retirement income
NSA is a membership-based organisation, with seniors around Australia accessing the work that NSA does through their membership support of the organisation.
NSA Chief Operating Officer, Chris Grice said that the two organisations have much in common.
"NSA believes in seniors living life to the fullest, and CareAbout shares those values. The partnership will help our members keep living in their own homes longer through CareAbout's work to match older Australians with the right home care provider for their needs.," Grice said.
THE PARTNERSHIP
The partnership between NSA and CareAbout will see NSA members have access to CareAbout's service of matching the right Home Care provider to seniors who need some home care assistance.
But more broadly the two organisations will partner on issues that advocate for seniors.
The first of those involves partnering to fight employment ageism, while also taking stress off a stretched Home Care system, with a recruiting drive among NSA members for flexible and part-time work in Home Care.
CareAbout co-founder Kyra-Bae Snell thinks the partnership can being a major community benefit on this issue alone. "We know that a lot of older people would still like to work part-time or with casual hours but do not have the opportunity," said Ms Snell.
"And when we speak to families seeking Home Care, we find in a lot of scenarios seniors are a great match. The ability to relate to elderly people is something that is highly valued."
"This is just one reason we are proud to be partnering with National Seniors Australia as we aim to help all older Australians live their best lives." 
Join the National Seniors Australia community today by subscribing to our Connect newsletter.
To learn more speak with our friendly team on 1300 76 50 50.